Episode 59 - October 17, 2010 MP3
---
Episode 58 - January 3, 2010 MP3
45 minutes of Marilyn's voice extracted from the 1960 George Belmont interview
---
Episode 57 - October 4, 2009 MP3
Comment from Adam
Comment from Morgan
This show focuses on the relationship between Milton Greene and Marilyn includes audio clips of Amy Greene and excerpts from the book, "But that's another story".
To purchase a copy signed by Joshua Greene for $37.50 CLICK THIS LINK
Here is the Person to Person interview Marilyn did from the home of Milton and Amy Greene.
---
Episode 56 - July 19, 2009 MP3
My exciting news....
New Marilyn social networking website click on the below banner to become my friend - don't forget to also join the Podcast Group!
Review of "Hey Marilyn" CLICK HERE TO READ MY BLOG
Results from Juliens Auction - Check out Scott's great blog post HERE
Thanks to Marco for the catalogue from Jersey Heritage LINK
2009 Marilyn Memorial Service at Westwood - for info CLICK HERE
Comments from Emmy, Miguel, Kevin, Liz and Morgan
Winner of Marilyn Monroe sunglasses announced!
---
Episode 55 - May 3, 2009 MP3
Juliens 2009 Summer Entertainment auction June 26 & 27
Hey Marilyn stage musical coming to Toronto
Meagan Fox & Lindsay Lohan tattoos
Marilyn exhibit in Jersey - rare costumes!!
Comment from Lisa - Arrowhead Springs Resort
Comment from Lorraine - what is your favourite thing about Marilyn?
Contest announced to win your own Marilyn Monroe sunglasses from Optiq Frames
Interview with Susan Strasberg and John Strasberg from 1992
Marilyn's Pearls
---
Episode 54 - March 29, 2009 MP3
Photographer Joseph Jasgur has died CLICK HERE FOR INFO
Marilyn's bench replaced at Westwood CLICK HERE FOR INFO
Comment from Lisa - Have you visited the Studio Club? CLICK HERE FOR INFO
Winner of replica Niagara dress announced! Hey Dollface on Ebay also has Marilyn wigs!
New Franklin Mint doll based on Life Magazine cover - click on photo to order yours


---
Episode 53 - Feb 15, 2009 MP3
Thank you to Henk
Sunny Thompson in Forever Blonde & Life as a Legend exhibit in Winnipeg CLICK HERE FOR INFO
Warhol Factory 2009 exhibit in Kitchener, Ontario until April 19 CLICK HERE FOR INFO
Marilyn Monroe wanted to be buried in Pucci art exhibit in Philadelphia until Mar 14 CLICK HERE FOR INFO
Comment from Jim - passing of James Whitmore
Comment from Eliza - has anyone seen Norma Jeane & Marilyn?
Winner of Marilyn Monroe Treasures announced
Article about Marilyn and Joe's trip to Japan CLICK HERE FOR INFO
Win your very own replica Niagara dress!
---
Contest announced to win a copy of THE MARILYN MONROE TREASURES MP3
Get your answers to marilynfan@gmail.com by Feb 14th!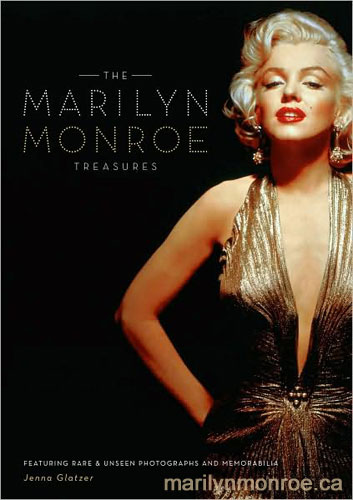 ---
Episode 52 - November 9, 2008 MP3
Comment from Ben
Comment from Jim - Marilyn on Blackwell's worst dressed list
Comment from Lisa
Comment from ?
Photos and Michigan Trip Report
Interview with Sunny and Greg Thompson Forever Blonde Tour Schedule
My Heart Belongs to Daddy by Sunny Thompson
---
Episode 51 - October 5, 2008 MP3
NOTE: The Buddy Map is currently not working. I am trying to find an alternative provider for a similar map.
Comment from Tiina and Katri
Comment from Jim
Passing of Cyd Charisse - clips of her time on Something's Got to Give
Get your very own Co-star autographs


---
Episode 50 - May 25, 2008 MP3 Jane Russell Episode
Buddy Map
Summer Film Festival to include Monroe film
Rare audio of Marilyn discussing Gentlemen Prefer Blondes
Jane Russell bio/interview from 1985
Excerpt from Russell's autobiography "My Path and My Detours"
Jane Russell interview from 1985
Jane Russell inteview from 1992
2005 interview with Jane from Larry King
Jane Russell Song: "Ain't There Anyone Here For Love"
Marilyn and Jane video clip at www.imarilyn.com or on youtube at http://youtube.com/marilynfan
---
Episode 49 - April 27, 2008 MP3 3 YEAR ANNIVERSARY
---
Episode 48 - March 30, 2008 MP3
---
Episode 47 - February 3, 2008 MP3 Yves Montand Episode
Includes excerpts from his autobiography "You See, I Haven't Forgotten"
For the first time hear what happened with Marilyn from his perspective
Features rare interviews with Montand including on the Late Show with David Letterman
Surprise Book Giveaway - if you are on the Buddy Map listen for your name and win a copy of "Marilyn Monroe: Her Life in Pictures"

Song: Incurably Romantic - Yves Montand and Marilyn Monroe
---
Episode 46 - November 19, 2007 MP3
Comment from Jim
Passing of Norman Mailer
Winner of Platinum Fox contest
Interview with Kevin McCarthy
---
Episode 45 - November 4, 2007 MP3
Passing of Larry Shaw
Frapper Map is gone
Comment from Jonathan
Playboy 2007 Reprint
Marilyn's estate sues relative of Inez Melson
Forever Blonde at Art Gallery of Nova Scotia - contest to win free passes to exhibit link
New video - Rare audio along with Tom Kelley photos at www.imarilyn.com
Fans in her hands - send in your photo to marilynfan@gmail.com
Fantastic new book Marilyn Monroe: Platinum Fox - WIN A COPY
Available now through Amazon Marilyn Monroe: Platinum Fox
---
Episode 44 - September 9, 2007 MP3 NOTE: This is a 1 hour show
Feel free to skip this episode if you are not interested in hearing about my trip to LA PHOTOS HERE
Michelle Morgan's new book at amazon
Marilyn Monroe eye glass frames and sunglasses will be released in December
Detailed report of my trip to Hollywood
Comment from Joey
Comment from Oliver
Comment from Anna Rose
If you are interested in your own Barris Sweater tell Ian you heard about it from the podcast and you will get 10% off the prices on his website at http://www.starskysweater.com/
Comment from Liana
Comment from Charlotte
Winner of Bert Stern Book contest