Here is my most recent pumpkin creation. I did this for Halloween 2002.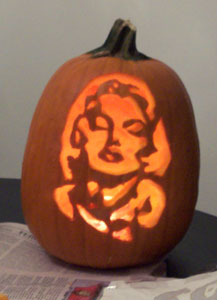 Several years ago I did a couple of Marilyn jack-o-lanterns for Halloween.
I didn't complete them both the same year since it took me roughly 4 hours to do just one!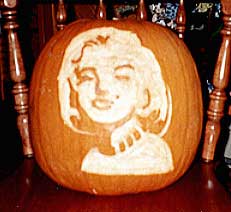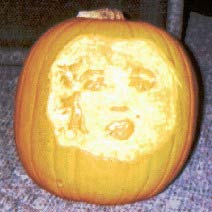 Here's a little project I did in 1999, I embroidered this image of Marilyn on a pillow. I even entered it in the local Fall Fair and it won first prize in its category. Keep in mind I live in a small town so it didn't have much competition! LOL!