I haven't updated this section since 2005 so it was very out of date. Many of the items shown were no longer in my collection like the plates and many new items had been added. In the old house I had no wall space for any of the authentic pieces I was storing in the closet. I had a wall of plates while signed authentic prints were rolled away in tubes. Just crazy. So I spent some time pre-move to frame some other items that were collecting dust. Like this gorgeous art print that hangs on the wall before you enter the Marilyn room.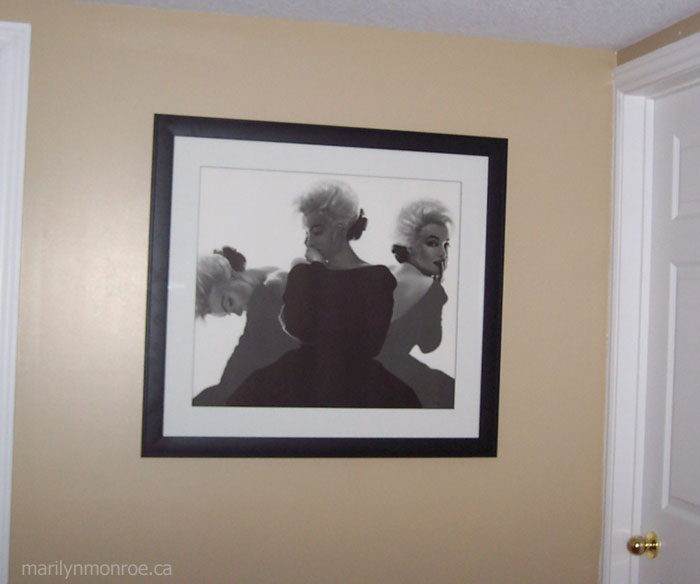 The room I have dedicated to Marilyn in my new house is about the same size as the old one. However, the closet door was wider and I was able to utilize the space better by removing the doors. Now it looks like a display – just need to get some lighting in there.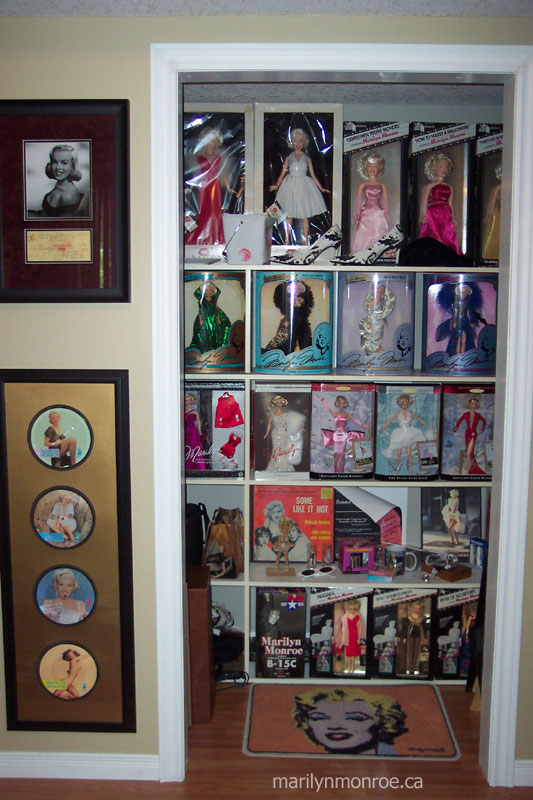 ---
As you look to the left you'll see my bookcase. I finally have all of books stored in one spot. I just need to spend some time organizing things.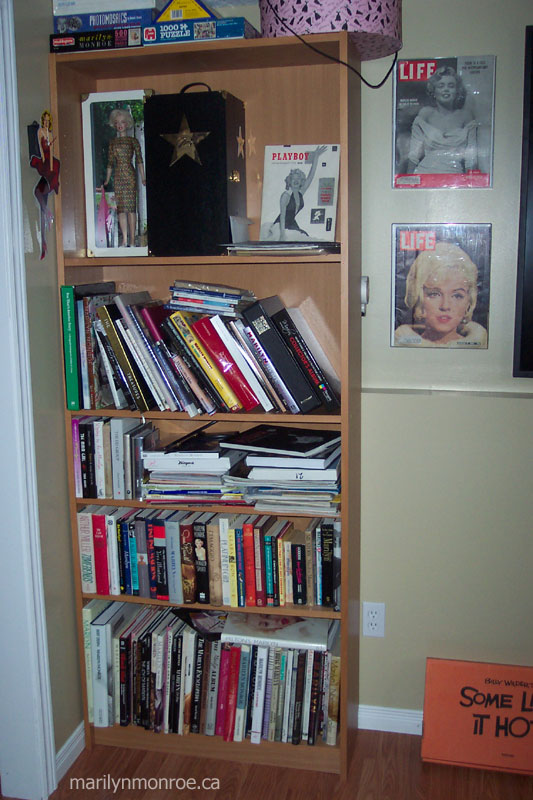 ---
As you continue around the room clockwise you see the wall where I have my Marilyn calendars framed now. The rare 1948 Maid in Baltimore calendar by Earl Moran (in center) is a recent addition.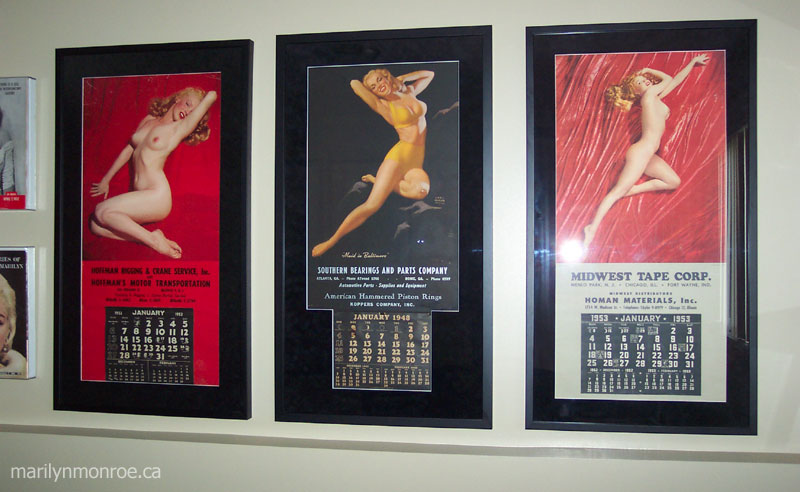 ---
As you turn the corner from the calendars I have my Joe DiMaggio & Marilyn Monroe Korea airplane tickets. Underneath them I found a great spot for my costar autographs (Lauren Bacall, Don Murray, Jane Russell, Eli Wallach). All of them but Lauren Bacall personalized them to me. If you'd like to get your own autographs I have added the addresses to my blog HERE.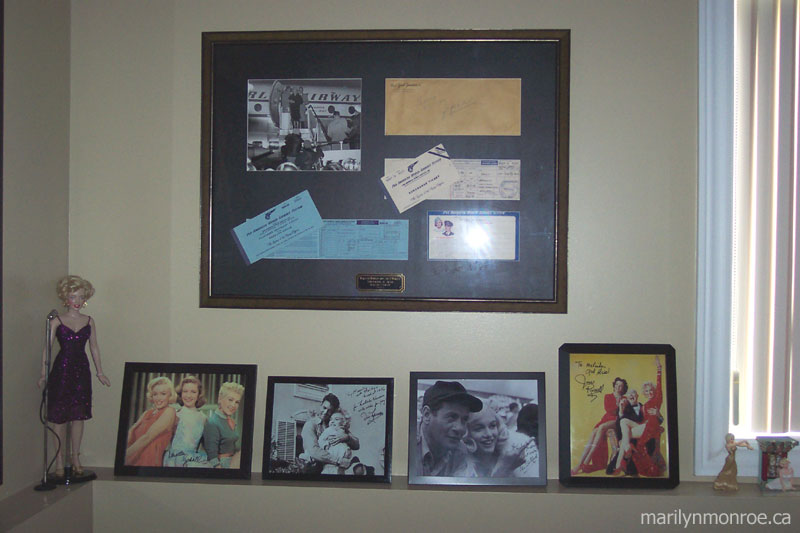 ---
Next along the wall is my messy desk. I loved how the Xmas ornaments fit perfectly along the ledge under the window.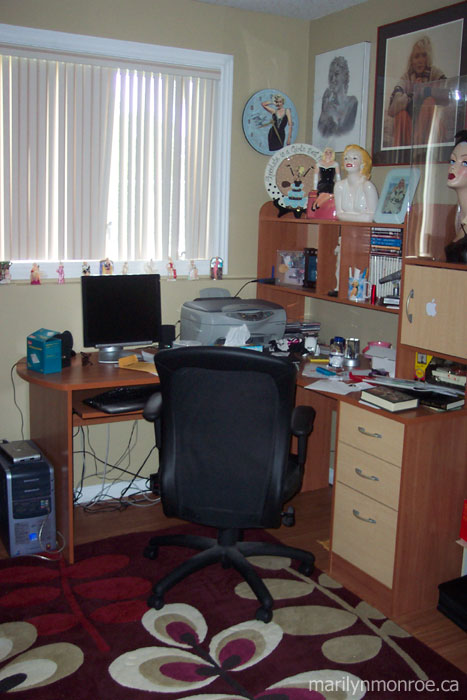 ---
I also recently had this George Barris signed print framed. I thought it went nice with the Romeo Lopez print.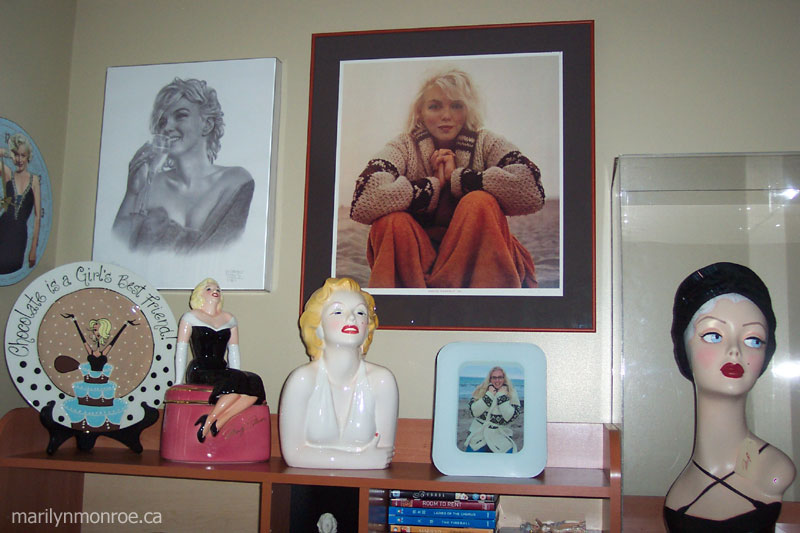 ---
The rest of the wall beside my desk, features my Richard Avedon prints. It is funny it never bothered me before that 2 of the 4 posters were not signed (Clara Bow and Lilian Russell). However, now I have it on a wall where everything else is signed it does bother me :) Guess I'll keep my eyes peeled for some replacements.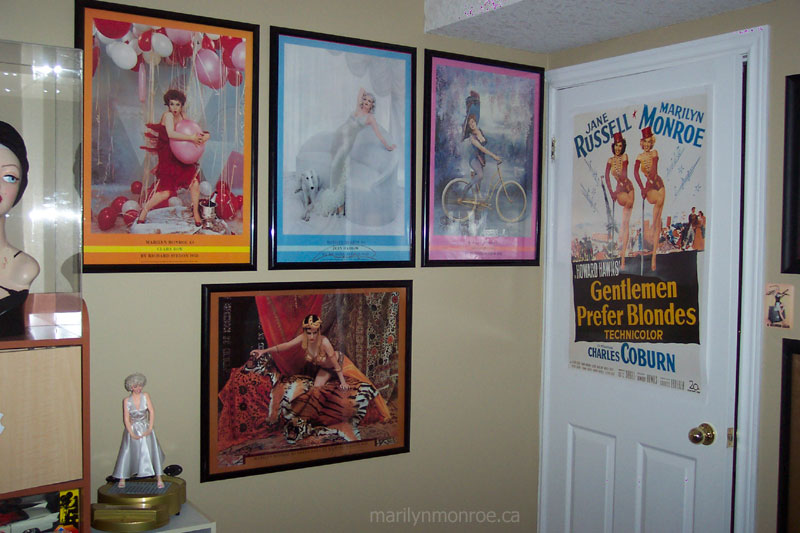 ---
There are a few items that have made it outside the shrine and into the living room. This is a signed Milton Greene silkscreen print and it is HUGE! I never had room in my old house for stuff this big :)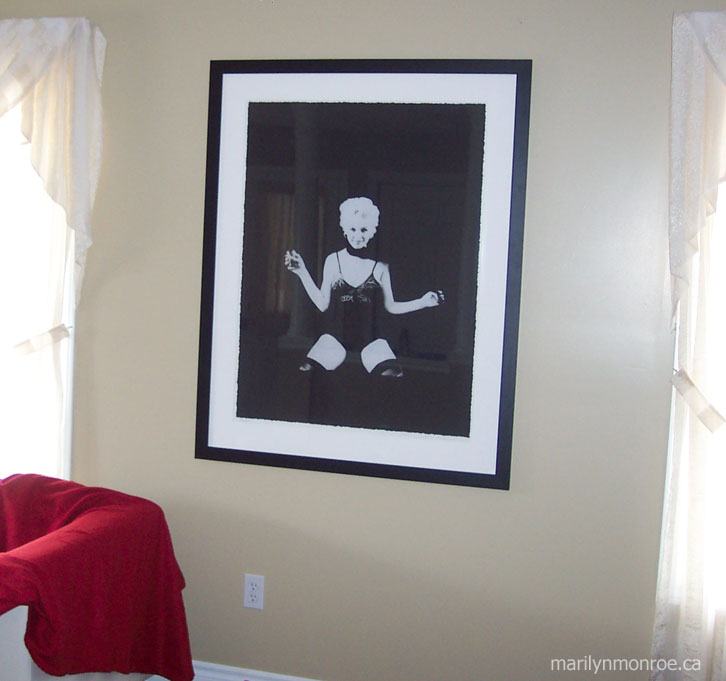 ---
The dollcases with my franklin mint dolls also made it into the living room.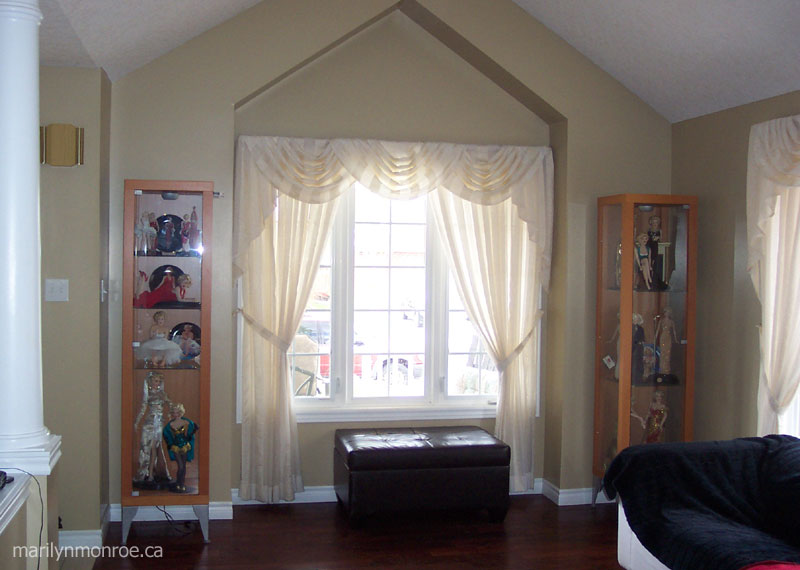 ---
Hope you enjoyed it!